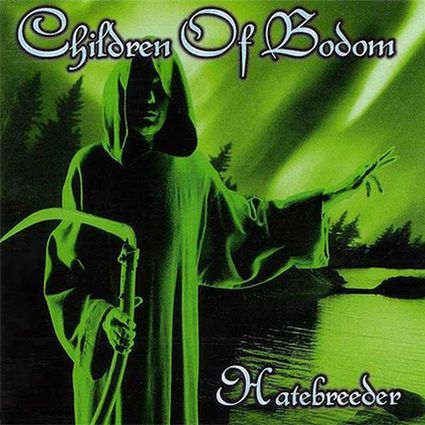 Country: Finland

Genre: Power Speed Metal with harsh vocals - Melodic Death/Power Metal
Album: Hatebreeder
Year: 1999
Bitrate: 192 kbps
Tracklist:
1. Warheart
2. Silent Night, Bodom Night
3. Hatebreeder
4. Bed Of Razors
5. Towards Dead End
6. Black Widow
7. Wrath Within
8. Children Of Bodom
9. Downfall
10. No Commands (Stone cover)*
*Bonus track included...
Pass: infernalademon9mm
Una obra maestra de esta banda donde llevan al maximo su virtuosismo, y para mi, como COB debio de ser siempre, en este album se aprecian increibles solos de guitarra y teclado, asi como una estructura musical que hizo a esta banda lo que es hoy en dia...